Welcome to you all, folks !
Our brand new web site is finally on-line & we hope you will enjoy it. Our goal here is simple: share with you our new Paris / Seattle music project, called ParSe project.
In this few pages you will be able to find: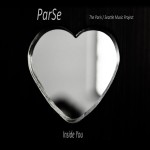 And as a special welcome gift, we already offer you to listen to the very first single of our ParSe project, called "Inside you".
Right now, right here !!
Sooo… have a first look, a first listen & see you back soon… we already love you ;)